SS501 leader, Kim Hyun Joong who was stricken with the H1N1 virus on 6th September.
Now here he is, His back! Hyun Joong had been cleared by the doctors,
of having recovered from the H1N1 virus on the 15th and was discharged from the hospital in Japan
on the same day where he has been staying for the past week.
Kim Hyun Joong is the first Korean celebrity to be hit by H1N1,
He said in a quick interview that he had fully recovered
and told his fans to take safety precautions against the H1N1 virus.
CHECK OUT his pictures as he arrived at Gimpo Airport from Japan on the 16th.

Wearing a mask for precautionary measures.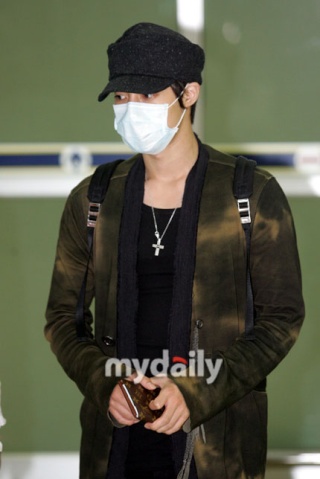 Hyun Joong looked visibly thinner and worn out.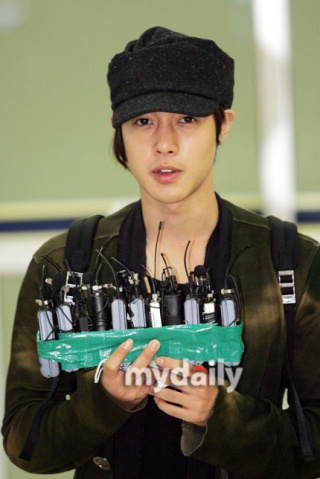 Look at those whole bunch of mic being taped together! LOL
At first i was like… wtf is he holding it looked like a bomb or guns! but it looks fun though. Hahah!
Anyways, I finally get a glimpse of how he looks now and i was relieved to see him able to talk to the media but he
still looks tired and worn out but the Management made a right decision on letting him recuperate properly…
He still need some time to rest, hope he will regain weight and be back to his normal feature

--------------------------------------------------------